Positions Offered
At HFHC Healthcare we base our staff roles on the needs of our clients and establishments. 
We recruit on a values based assessment around five core criteria: proactivity, humility, integrity, passion and self-awareness.  If  this sounds like you, read our role summaries below, click through to the job descriptions, browse our current vacancies or apply for one of our roles and we will be in touch.
Care Worker
A staple of traditional care jobs are Carers, Care Assistants and Health Care Workers. Our Care Worker role encompasses all of these roles and much more. HFHC Healthcare Care Workers have experience and full training in the area of care they are supporting or delivering. They may have a wide variety of skills depending on the people they are supporting. This role can cover traditional care roles such as assisting with eating, continence care and personal care, to assisting in the use of specialised equipment. A Care Worker job at HFHC Healthcare is an alternative to agency care work while still offering the flexibility you may prefer. It is perfect for those who are looking to work in care but have limited experience. Due to the wide level and range of skills and expertise covered by this role, our Care Workers can expect a wage ranging from £8.25 to £12.68 per hour.
Learning Disability Support Worker
Learning Disability Support Workers are another staple of community care jobs. You will be working in both residential settings as well as people's own homes providing specialist support, tailored to the individual's unique needs. You will receive appropriate training and support for your role, including the latest positive behaviour support techniques and regular refresher training. The wage for this role is £8.50 to £13.05 per hour depending on experience.
Mental Health Support Worker
Similar to the Learning Disability Support Worker role, our Mental Health Support Workers are based either in a residential care home or in someone's own home.  You will receive appropriate training and support in your role which offers the perfect opportunity to provide more specific and hands-on support for people who may have a mental health illness. The wage for this role is £8.50 to £13.05 per hour depending on experience.
Clinical Care & Support Worker
This role encompasses delivery of the clinical care that we provide to people in their own homes, such as giving medication, feeding via a gastronomy tube, managing a tracheostomy or use of a ventilator. Some experience is required, and full training will be provided so that you can feel confident undertaking the specialised care and support required for complex health and physical needs. It also involves working in collaboration with others involved within the client's circle of support. The wage for this role is £9 to £14.85 per hour.
Palliative Carer
A more specialised care job is that of Palliative or End of Life Carer. Both of these roles are incorporated into our Palliative Carer role. This is a highly specialised and sensitive area of care work requiring high levels of dignity and respect. It involves caring for, and supporting, people in their own homes who have been diagnosed with terminal illnesses or are in the final stages of degenerative conditions. The specialised nature of this role requires specific experience and knowledge of end of life care. This wage for this role is therefore £9.50 to £14.75 per hour.
Registered Nurse
We have vacancies for Registered Nurses in a range of specialisms, including RGN (Registered General Nurse), RMN (Mental Health Nurse) and RNLD (Learning Disability Nurse). You must have completed a relevant degree and hold an active NMC pin.
Working for a private company allows you to really care and support individuals away from the imposed targets, benchmarks and high caseloads associated with public sector nursing. The wage for Registered Nurses is £18 to £33 per hour.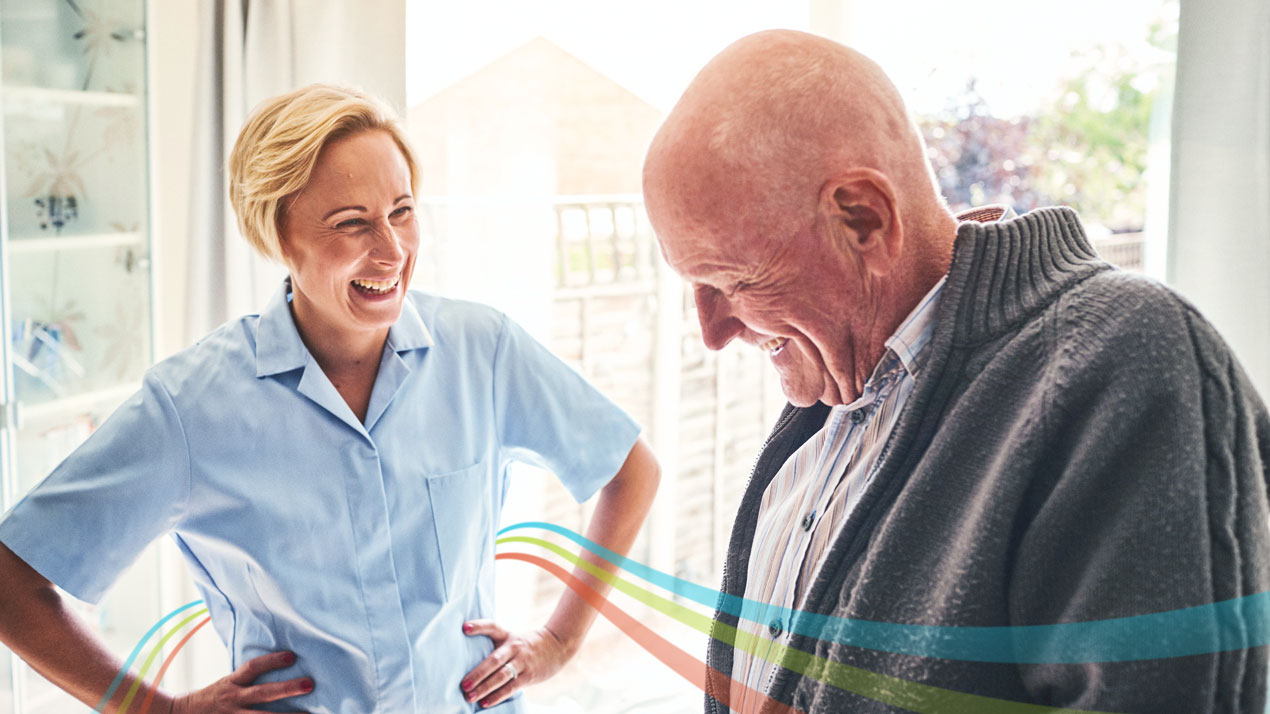 So why work for us?
Immediate vacancies
Free initial and ongoing training
Exciting career development opportunities
A competitive wage
Weekly pay
Real flexibility – you can choose when you want to work and the types of shifts you pick up
Shifts to suit everyone – days, nights, long shifts, weekends
£250 bonus after the later of 200 hours or 12 weeks employment
Working for a business with real family value that really makes a difference
A great support system behind you
Diverse client base – from learning disability and mental health support to palliative and complex healthcare
Uniform and PPE supplied
Care Quality Commission (CQC) registered